News
Publication Date 12 April 2023
Published 12 Apr 2023
The latest from the GI Hub – A deadline, bankability improvements, Africa's Miundo Misingi Hub, and more
Submit InfraTech solutions by 12 April
With eight MDB partners, we have launched a Call for Submissions that is seeking InfraTech solutions for sustainable roads in emerging markets. The top five solutions will receive coaching and have an opportunity to pitch to MDBs for consideration on current and future road projects. Submitting an expression of interest to participate only takes a few moments, but you must submit by 12 April 2023, 23:59 GMT.
As economic shocks worsen the bankability of infrastructure deals, here are 8 ways to keep capital flowing
Our Senior Economist, Manpreet Kaur Juneja, outlines approaches that respond to the economic shocks that are affecting the labour market, supply chain, material costs, and interest rates. These eight approaches help improve bankability and get projects moving despite economic headwinds.
Vote for your preferences
We want to know what topics and content you would like to see in the next Infrastructure Monitor report.  
Trends in private investment in infrastructure? 
Data on the financial performance of infrastructure investments? 
Data on the availability of private capital for infrastructure investment? 
See these and other choices, and vote for your preferences, by taking this super-quick survey. 
Deepen your understanding of how technology adoption gets blocked in infrastructure programs and projects
In a new article, guest author Paul Lam – Director of Corporate Strategy & Development at TuSimple and former Strategy & Policy Officer at the Asian Infrastructure Investment Bank – breaks down the blockers to InfraTech adoption and why they occur. Use this article to deepen your understanding of the repercussions of problems like poorly defined value cases and disparate interests among parties. In Part 2 of this series, Paul will set out strategies to remove these blockers.
Taxonomies hugely impact how much gets invested in infrastructure, and what types of infrastructure get the investment 
Last week we held a roundtable at the G20 Infrastructure Working Group (IWG) meeting in Visakhapatnam, India to explore ways infrastructure taxonomies can help close the investment gap. Our Director of Thought Leadership, Monica Bennett, has provided an update on our analysis of taxonomies and what's next.
Perspective from Nairobi: Project planning and financing to avoid stalled projects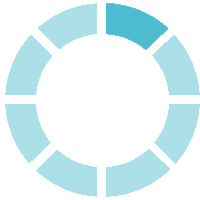 We recently had the opportunity to introduce you to the Miundo Misingi Hub, a centre for excellence in infrastructure financing and development in Nairobi, Kenya. Its founder and CEO, Johnson Mwawasi Kilangi, wrote an article for the GI Hub about how Miundo Misingi is responding to the infrastructure landscape and nurturing the next infrastructure leaders in Africa. Now several graduates of the hub, including Dennis N. Mwania who is featured here, have kindly shared their perspectives with us.
Coalition for Climate Resilient Investment transfers its portfolio to legacy partners; GI Hub is intended to act as Secretariat
CCRI has successfully completed the transfer of its portfolio of government and investor-focused climate tools, solutions, and financial instruments to not-for-profit partners. The GI Hub is intended to take the role of Secretariat and to continue CCRI's Systemic Resilience Metrics program. As a long-time supporter of CCRI, we are proud to be part of the team intended to continue the legacy of CCRI's work and impact.