Events, Event recordings
Publication Date 11 March 2022
Published 11 Mar 2022
27 Apr 22 'New Deals: Financing sustainability'
Date
27th April, 2022 - 27th April, 2022
Watch the recording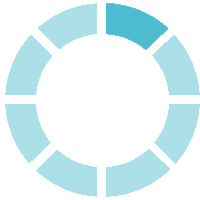 About the session
Join us as we examine how innovative forms of commercial financing are being mobilised to finance sustainable infrastructure.
Topics will include:
What innovations are helping incentivise investment in sustainable projects?
How are transactions being structured to achieve sustainability outcomes?
What de-risking efforts need to be considered in sustainable infrastructure transactions?
What are the trends and outlook for green and sustainable financing?
Our panel will explore the topics outlined above, and illustrate these with lessons learned on two projects:
Clean Ganga, India.

 India's holy river Ganga is a water source for more than 400 million people, more than 40% of India's population, and supports the agriculture, fisheries, transportation, tourism, and manufacturing industries along the river basin. However, large amounts of untreated waste and sewage from factories and cities flow into the river. 

Government of India launched the Namami Ganga (Clean Ganga) Program and involved IFC as lead transaction advisor in developing public private partnership projects including structuring India's first hybrid-annuity PPP model for sewage treatment. Learn more about Clean Ganga from the World Bank and IFC.

Tibar Bay Port, Timor-Leste. In the early 2010s, the Government of Timor-Leste began looking at developing its transport infrastructure, which had limited economic development and capacity. Port facilities in the capital Dili were heavily congested, creating an economic bottleneck that affected trade, reduced exports, and increased the prices of goods.  The government found it difficult to attract international investors to finance and build infrastructure due to a recent history of civil unrest and conflict.

In 2016 after a competitive tender process, the Timor-Leste government with transaction support from the IFC, formed a partnership with the Bolloré group for the construction of a state-of-the-art port facility in Tibar Bay, near Dili. This was the nation's first public-private partnership (PPP) with the Bolloré Group contributing USD $360m over the project lifecycle, private financing that was five times larger than any previous investment outside the oil and gas sector. The project – at the time the largest undertaken by IFC in the Pacific – was expected to create more than 1,000 jobs, including employing 500 people during the construction phase, helping to support economic activity and improved prosperity for the people of Timor-Leste.

Learn more about Tibar Bay Port from the World Bank and IFC.
Moderators
Maud de Vautibault, Director of Practical Tools and Knowledge, GI Hub
Moderator: Thomas Lubeck, Regional Manager, PPP Transaction Advisory Services, IFC
Panellists
Panellist: Christopher Bleakley, Senior Operations Officer, International Finance Corporation (IFC)
Panellist: Rajneesh Chopra, Global Head – Business Development in VA TECH WABAG Ltd
Panellist: Rui Soares, Director of Tibar Port Project Management Unit (PMU-TBP)
Panellist: Madhava Kumar, Senior Economic & Finance Expert, National Mission for Clean Ganga, Ministry of Jal Shakti