News
Publication Date 24 November 2021
Published 24 Nov 2021
Event Summary: Infrastructure for the recovery – Innovation for de-risking greenfield investment
The recording is now available for the GI Hub and International Finance Corporation (IFC) webinar 'Infrastructure for the recovery: Innovation for de-risking greenfield investment', the third in the series New Deals: Funding solutions for the future of infrastructure.
The discussion explored approaches to de-risking greenfield infrastructure and discussed key enabling factors and ESG factors that contributed to the success of two specific projects:
The REWA Solar Project in India generated up to USD575 million in private investment in Madhya Pradesh, traditionally a low-income state, and reduced greenhouse gas emissions by 1 million tonnes per year.
The Tina River Hydropower project assisted in transitioning the Solomon Islands away from a heavy reliance on imported diesel to renewable energy. This project was the first large-scale PPP in the Solomon Islands, and has helped to encourage further investment in the region while also reducing emissions and power costs.
Learn more about the projects
Case study of REWA Solar Project
Case study of Tina River Hydropower Project
The webinar session
The panel discussion was co-moderated by Maud de Vautibault, Director of Practical Tools and Knowledge, GI Hub and Isabel Chatterton, Director and Regional Head of Industry, International Finance Corporation.
Thank you to our panellists for this session:
Mr Manu Srivastava, Principal Secretary, Government of Madhya Pradesh, REWA Solar Project
Mr Sumit Sen, Director, Actis, Advisor on REWA Solar Project
Mr Fred Conning Tauvata, Deputy Project Manager, Tina River Hydropower Project
Mr Nick Merritt, Partner, Norton Rose Fullbright, Advisor on Tina River Hydropower Project.
Watch the session below, and learn more about webinars in the New Deals: Funding solutions for the future of infrastructure series.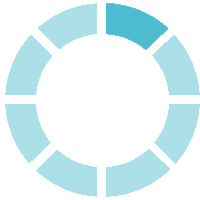 About IFC
IFC—a member of the World Bank Group—is the largest global development institution focused on the private sector in emerging markets. We work in more than 100 countries, using our capital, expertise, and influence to create markets and opportunities in developing countries. In fiscal year 2021, IFC committed a record $31.5 billion to private companies and financial institutions in developing countries, leveraging the power of the private sector to end extreme poverty and boost shared prosperity as economies grapple with the impacts of the COVID-19 pandemic. For more information, visit www.ifc.org.
Follow the IFC Infrastructure LinkedIn page to keep up with the latest trends and news in the infrastructure space.
Attachments & Related Links