On 8 September 2022, the GI Hub and International Finance Corporation (IFC), in collaboration with the G20 Indonesian Presidency, hosted the seventh webinar in the series New Deals: Funding solutions for the future of infrastructure.
The session highlights solutions for governments and project proponents to mobilise private financing and inclusive infrastructure investment in order to reach vulnerable groups and underserved regions. The discussion explored:
Approaches to unlock subnational and inclusive infrastructure investment while achieving sustainable development goals
Ways to open new markets, address regional disparities, and promote sub-national infrastructure investment by leveraging international organisations
Which funding and financing mechanisms can be used to enhance regional connectivity in underserved regions and promote inclusivity in infrastructure
How the involvement of the private sector can help achieve the public sector's broader sustainability objectives.
Two project examples that are supported by IFC were discussed - the South African City of Ekurhuleni's commitment to being carbon neutral by 2050 and the expansion of EdgePoint Infrastructure's telecommunication towers into the Philippines.
The webinar session
The panel discussion was co-moderated by Maud de Vautibault, Director of Practical Tools and Knowledge, GI Hub and Isabel Chatterton, Regional Industry Director Infrastructure and Natural Resources, Asia and Pacific, IFC.
Thank you to our panellists for this session:
Soumya Banerjee, Principal Investment Officer, IFC
German Cufre, Global Head of Telecom, Media and Technology Investments, IFC
Imran Jumabhoy, Vice President, Digitalbridge
Mogalanyane Makola, Divisional Head Financial Reporting, Ekurhuleni Metropolitan Municipality.
Watch the session below, and learn more about webinars in the New Deals: Funding solutions for the future of infrastructure series.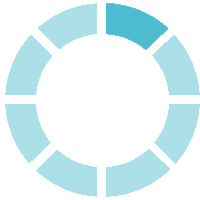 About IFC
IFC—a member of the World Bank Group—is the largest global development institution focused on the private sector in emerging markets. We work in more than 100 countries, using our capital, expertise, and influence to create markets and opportunities in developing countries. In fiscal year 2021, IFC committed a record $31.5 billion to private companies and financial institutions in developing countries, leveraging the power of the private sector to end extreme poverty and boost shared prosperity as economies grapple with the impacts of the COVID-19 pandemic. For more information, visit www.ifc.org.
Follow the IFC Infrastructure LinkedIn page to keep up with the latest trends and news in the infrastructure space.
Attachments & Related Links