Events, Event recordings
Publication Date 24 May 2022
Published 24 May 2022
16 Jun 22 'Infrastructure Investment: Insights for tomorrow's decisions'
Date
16th June, 2022
Watch the recording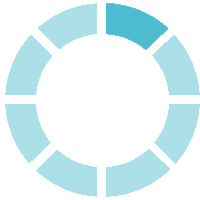 Resources from the webinar
About the session
The global future is defined by investment decisions made today. Are you making the right ones?
Registration is open for Infrastructure Investment: Insights for tomorrow's decisions, an opportunity for public and private sector decisionmakers to explore how infrastructure investment decisions today are shaping the economies, climate outcomes, and opportunities of tomorrow.
Join us for an overview of investment in the sector and hear experts discuss the decisions that will drive strong investment outcomes as well as positive global impacts. We will examine why the sustainable, resilient, and inclusive infrastructure needed to achieve the SDGs is central to economic development and so attractive to investors – and why such big barriers to private investment still exist.
The session will begin with a presentation on the state of investment in the sector, including the latest data on infrastructure investment levels and performance. This will be followed by an expert roundtable.
Speakers will discuss progress on removing barriers to investment in quality infrastructure and how governments, investors, and infrastructure strategists can advance better infrastructure investment in their spheres of influence. The discussion will cover key topics like:
Gaps in data on investment levels and performance, and why these gaps exist – including the detail that is needed and the limitations to collecting this data
Evidence required to further drive infrastructure as an asset class, and why this is imperative for the future
Evidenced actions that policymakers and investors can take to unlock more investment aligned with ESG factors
Evidenced actions that governments can take to drive investment and private sector participation.
Don't miss this opportunity to gain insights and ideas for leveraging infrastructure investment for a better global future. 
Tomás Serebrisky
Principal Economic Advisor of the Infrastructure and Energy Department, Inter-American Development Bank
Tomás Serebrisky is the Principal Economic Advisor of the Infrastructure and Energy Department of the Inter-American Development Bank. His areas of expertise are the economics of infrastructure, public private partnerships, economic regulation, and antitrust. His experience spans a wide range of investment and policy-based projects in transport, energy, water, and private sector development. At the IADB, he leads a team of economists who provide analysis and strategic guidance in cross-cutting fields such as sustainable infrastructure, utility performance, private financing of infrastructure, and investment impact analysis.
Emmanuelle Nasse Bridier
Executive Director of Urban Resilience Infrastructure Platform, Meridiam
Emmanuelle Nasse Bridier is Executive Director of Meridiam's Urban Resilience Infrastructure platform (TURF / IMIF), a blended finance platform for urban resilient infrastructure in Europe and Africa. She has significant experience with innovative blended finance solutions. Her previous roles include Deputy Chief Investment Officer and Chief Credit Officer with AXA Group and Managing Director, Head of Structured Products Team for Continental Europe with Fitch Ratings.
Joss Blamire
Director of Infrastructure, GRESB
Joss Blamire is the Director of Infrastructure at GRESB. He is an expert advisor on ESG and infrastructure development with a focus on real assets and renewable and low carbon energy. He has extensive experience advising fund managers and asset owners in understanding their ESG needs, developing sustainability strategies, and assessing investments against international benchmarks and standards.
Rodolfo Benevenuto
Undersecretary of Economic Intelligence of the Secretariat for Infrastructure Development, Brazilian Ministry of Economy
Rodolfo Benevenuto is the Undersecretary of Economic Intelligence of the Secretariat for Infrastructure Development at the Brazilian Ministry of Economy. He has worked on the appraisal, design, construction, O&M, and impact evaluation of infrastructure projects in Brazil and Europe. He has led the creation of Brazil's Investment Monitor platform and the development of socioeconomic appraisal guidance publications and capacity building programs in Brazil.
Supported by our partners: