Events, Event recordings
Publication Date 1 October 2021
Published 1 Oct 2021
26 Oct 21 'Global practices and insights for improving infrastructure delivery models'
Date
26th October, 2021 - 26th October, 2021
Watch the recording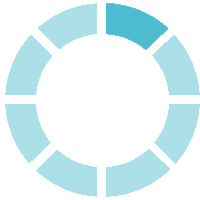 About the session
How can industry drive infrastructure delivery reforms? Can we improve decision-making processes through packaging and procurement strategies? What are the limitations of the contractual model selection?
Many of the challenges faced in delivering infrastructure can be traced back to the process of choosing the right delivery model and the subsequent structuring of the project at an early-stage. Choosing a delivery model during the investment decisionmaking process is more than just the contractual model selection. It involves the identification of the needs and subsequent scope of work, the make or buy question, risk analysis, packaging and procurement strategies, funding and financing decisions, and the contractual model selection. 
GI Hub's newest initiative, Improving Delivery Models, helps address this challenge and assists infrastructure practitioners and policymakers with choosing the best delivery model for their project.
Improving Delivery Models, developed in consultation with Jacobs, showcases proven improvements to the infrastructure delivery process made by G20 governments and industry to address common challenges in the infrastructure sector.
Join us on 26 October for a webinar presentation of the initiative's key features which includes a framework of delivery challenges and improvements, a global case study library and key references. This webinar will also include commentary from stakeholders who are involved in complex transport infrastructure projects featured in the case studies.
Hear from major infrastructure delivery agencies and policymakers as they discuss their first-hand experiences of working on some of the largest transport projects in the world, including Grand Paris Express, Sydney Metro and Toronto Metrolinx projects.
AGENDA
Introduction
Ms Marie-Lam Frendo, CEO, GI Hub
Mr Bryan Harvey, Global VP Program Management, Jacobs
Presentation of 'Improving Delivery Models' initiative
Mr Michael Twycross, Senior Infrastructure Specialist, GI Hub
Mr Neil Chin, Team Leader, Capital Projects Advisory, Jacobs
Discussion session and Q&A
Co-moderated by Ms Maud De Vautibault, Director Practical Tools and Knowledge, GI Hub and Mr Bryan Harvey, Global Vice President, Program Management, Jacobs and featuring the following guest panellists: