Events, Event recordings
Publication Date 13 October 2021
Published 13 Oct 2021
18 Nov 21 'New Deals: Infrastructure for recovery - Innovation for de-risking greenfield investment'
Date
18th November, 2021
Watch the recording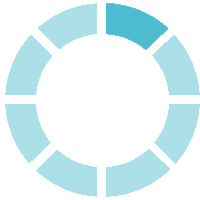 About the session
Greenfield infrastructure project deal volumes have lagged total infrastructure investment over the past decade. Although deals on the secondary market have increased steadily, it is harder for investors to find bankable greenfield investments.
Join the GI Hub and IFC as we present a session exploring approaches to de-risking greenfield investment. In this webinar, we are joined by panellists from the Tina River Hydropower project in Solomon Islands and the REWA Solar Project in India.
Panellists will offer insights on:
De-risking approaches that keep pace with the evolving and competitive investment landscape
The inter-relationships between risk management and environmental, social, and governance (ESG) considerations
Financing innovations for de-risking greenfield investment
Enabling factors, including policy and regulatory environment factors
Project synergies and community benefits.
Maud de Vautibault
Director of Practical Tools and Knowledge, GI Hub
Maud de Vautibault is a senior infrastructure policy and legal advisor with over 18 years of experience in the public and private sectors. She joined the GI Hub in January 2019 under a cooperation agreement with the French Treasury where she was a Project Manager and Head of Legal Affairs at the Infrastructure Finance and PPPs Unit. During her time in the Ministry of Finance, one of her roles was advising public procurement authorities on contractual options involving concession, traditional public procurement and PPP contractual structures.
Isabel Chatterton
Director and Regional Head of Industry, IFC
Isabel is the Regional Industry Director, Infrastructure and Natural Resources, Asia and Pacific, based in Singapore. For seven years prior to her current role, Isabel was the Regional Manager for PPP Transaction Advisory Services. Isabel previously spent four years in IFC's Subnational Finance unit where she worked in deal origination, structuring and supervision of debt, and structured finance products in more than six countries in LAC. Before joining IFC, Isabel held various positions in World Bank operations in the urban sector in the Middle East and North Africa region; the water sector in Latin America; and the transport, power, and urban sectors in South Asia. Isabel, a civil engineer by training, holds an MBA and a PhD from the University of Birmingham (UK).
Manu Srivastava
Principal Secretary, Government of Madhya Pradesh, REWA Solar Project
Manu is the Principal Secretary in the New & Renewable Energy Department at the Government of Madhya Pradesh. With 29 years in the government sector, he has held a range of responsibilities in Government. Manu has championed a number of initiatives, including the enhanced utilisation of transmission capacity and the integration of renewable energy into the grid. Manu was part of the REWA Solar Project and a number of decentralised solar initiatives in Madhya Pradesh.
Fred Conning Tauvata
Deputy Project Manager, Tina River Hydropower Project
With a background in engineering, Fred has been involved in the development of the energy industry in the Solomon Islands for more than 20 years. Before joining the Tina River Hydropower Project, Fred developed small renewable energy systems for rural communities in the Solomon Islands. Fred has been engaged on the Tina River project since 2010, driving the project since its inception. Fred's dream is to make the project a model of development for the Solomon Islands and to encourage more infrastructure development.
Nick Merritt
Partner, Norton Rose Fulbright, advisor on Tina River Hydropower Project
Nick Merritt is a finance partner at Norton Rose Fulbright's Singapore office.  Based in Asia for over 20 years, Nick has advised developers, multilaterals and other financiers on a range of energy and infrastructure across the region. More recently, Nick's focus has been on the energy transition and sustainable finance.  He also supports companies in developing their sustainability strategies and in the development of sustainable finance products that will support those strategies. 
Sumit Sen
Director, Actis, advisor on REWA Solar Project
Sumit joined the Actis Infrastructure team in 2017 as a Director and is responsible for Actis' infrastructure activities in India and South East Asia.  Prior to joining Actis, Sumit worked for 13 years at Goldman Sachs, most recently as Executive Director in the Principal Investment Area (PIA), where he was responsible for investments across sectors with a specific focus on energy, infrastructure, TMT and healthcare. Whilst at PIA, Sumit was a key member of the team that led the investment in Renew Power, one of the largest Indian renewable companies.