Events, Event recordings
Publication Date 7 January 2023
Published 7 Jan 2023
How-to: Investing in InfraTech for the net-zero and climate-resilient transition
Date
9th February, 2023
Watch the recording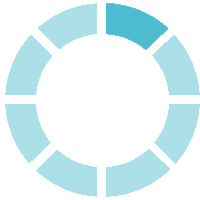 About the session
The Global Infrastructure Hub and Asian Infrastructure Investment Bank delves into the case for investing in InfraTech.
InfraTech (infrastructure technology) and ClimateTech (technologies that reduce greenhouse gas emissions) are important enablers of the low-carbon and climate-resilient transition, and of sustainable development.
Our guest speakers provide practical knowledge for scaling up InfraTech investment, drawing on the pillars of investment outlined in the G20 Blueprint for Scaling Up InfraTech Financing and Development, recently endorsed by the G20. 
Governments, asset owners, technology accelerators, and public and private financiers can benefit from the distilled insights in this session, including:
The growing role of InfraTech in the infrastructure landscape 
Evidence for InfraTech investment as one of the key solutions to the low-carbon transition and achievement of SDGs 
Effective and innovative ways to successfully scale up InfraTech investment
Replicable, real-world models and lessons learnt from successful case studies. 
Watch the event recording above and download the presentation here.
Marie Lam-Frendo
CEO, Global Infrastructure Hub
Marie Lam-Frendo has been CEO of the Global Infrastructure Hub since 2019.
Prior to joining the GI Hub, she was the Head of Asia-Pacific for Acuity, the advisory services business of the SNCL group, helping clients with infrastructure project strategy and finance.
From 2011 to 2014, Marie headed the Infrastructure Initiatives department of the World Economic Forum, where she led thought leadership activities and the dissemination of these best practices to governments, and advocated to coalitions like the B20 and G20.
Marie holds an MSc of Civil Engineering from EPF, an MSc of Marketing and Strategy from ESCP-EAP (Paris), and an MSc of Management and Leadership from WEF - in partnership with LBS and INSEAD.
Sir Danny Alexander
Vice President for Policy and Strategy, Asian Infrastructure Investment Bank
Sir Danny has been Vice President for Policy and Strategy at AIIB since 2021. He is responsible for driving AIIB's strategic direction, including its sectoral and country priorities, investment strategy and programming, and operating budget. He oversees AIIB's environmental and social policies, other operational policies and their implementation.
Previously, he had served as AIIB's Vice President and Corporate Secretary since joining the Bank in February 2016. Before this, he was Chief Secretary to the Treasury of the United Kingdom and was one of the leaders of UK's coalition government between 2010 and 2015.
He holds a BA in philosophy, politics, and economics from the University of Oxford and is an honorary fellow of St Anne's College, Oxford. He was knighted in 2015. 
Irene Kim
Strategy Officer, Asian Infrastructure Investment Bank
Irene Kim is a Strategy Officer at the AIIB, where she oversees implementation of the Corporate Strategy and Business Plan including thematic priority on technology-enabled infrastructure.  
In AIIB, Irene took part in developing the implementation approach for the Infratech Platform, Equity Strategy, and Private Capital Mobilization Strategy.  
Prior to AIIB, Irene worked in Strategy Consulting where she analysed market intelligence and established long term vision and action plans for some of the world's largest organizations. She has also worked at accelerators to build and grow start-ups.  
Irene holds an MBA from Tsinghua University and MIT, and a Bachelor's degree in Business from Indiana University. 
Shi Hao Zijdemans
Strategy Officer, Digital & Technology, Asian Infrastructure Investment Bank
Shi Hao Zijdemans is a Strategy Officer at the AIIB, where he oversees implementation of the strategy for the Bank's Digital Infrastructure sector as well as its Infratech agenda.  
Shi Hao previously worked in Technology Strategy Consulting where he developed and implemented digital and technology strategies for senior management of some of the world's largest organisations.  
He has supported clients across various industries and sectors, including urban planning, energy, education, and public health, and he has worked in Europe, the Middle East, and China. 
Shi Hao holds a Master's degree in Business Information Management from Rotterdam School of Management, Erasmus University, and a Bachelor's degree in Computer Science & Economics from Leiden University. 
Tala AbuShukair
Sustainability Expert, Ministry of Energy and Infrastructure, UAE
Tala AbuShukair is a Sustainability Expert in the Ministry of Energy and Infrastructure in the United Arab Emirates.
Tala has a background in mechanical engineering, with a master's degree in Climate Change and Development. She is experienced in developing sustainability strategies and net zero policies for both the public and private sectors.
She is a steering committee member with the UNEP Global Alliance for Buildings and Construction, a technical committee member in Climate Change and Resilience for the World Road Association (PIARC), and a member of the COP28 National Taskforce.  
Aravind Jayaraman
Director of Product Experience and Customer Fulfillment, Future Grid
Aravind Jayaraman is the Director of Product Experience and Customer Fulfillment at Future Grid. He has over 20 years of experience across industry verticals.
Aravind's areas of emphasis are software product management, design, education, and customer experience. He's a passionate advocate for the role empathy plays in solving problems and has a proven record of shaping products and offering solutions that align with customers' business processes.
At Future Grid, Aravind is looking to empower customers with product knowledge and enhance their overall product experience. 
Nicholas Miravalls
CEO, ORIS
Nicolas Miravalls is the CEO and co-founder of ORIS, the first digital construction materials platform for a smart use of resources and low-impact infrastructure.
Nicolas has extensive international experience in the infrastructure industry, from site engineering to general management, international contracting, and business development. He spent 15 years in Africa and Eastern Europe for an international contractor, and several years as an international independent consultant.
After serving eight years as Global Head of Road Infrastructure Holcim, he co-founded ORIS, an independent and neutral entity, aiming for sustainable infrastructure.