Events, Event recordings
Publication Date 17 February 2021
Published 17 Feb 2021
From frameworks to action – What will it take for infrastructure to deliver inclusive growth?
A recent webinar co-hosted by Jacobs and the Global Infrastructure Hub focused on turning inclusivity frameworks into practical results in infrastructure planning and delivery.
Watch the recording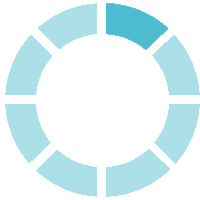 About the session
Opening remarks were given by the GI Hub's Chief Executive Officer, Marie Lam-Frendo and by Patrick Hill, Executive Vice President of Jacobs who each spoke about the need for infrastructure to contribute to positively addressing entrenched social issues such as healthcare, education and food security.
This was followed by a session moderated by GI Hub Director of Thought Leadership, Monica Bennett
Highlights of the discussion included:
Uma Adusumilli, Chief of the Planning Division, Mumbai Metropolitan Regional Development Authority, shared how the current US$21 billion of road and rail projects in Mumbai is achieving several social benefits that include improved transport and travel conditions, employing a labour force of 125,000 whose skills will be sought after for future projects, and greenfield site development often leading to improved accommodation for those in newly rehabilitated areas.
Mohamed-Maher Mannai, Head of Institution and Funds, Economic Empowerment Department at the Islamic Development Bank, noted there is a shift in mindset taking place in two ways: development agencies moving from merely financial inclusion to the more meaningful economic inclusion; and change in mindset of beneficiaries from aid recipients to partners.
Emily King, Senior Lead for Social Value, Jacobs (Europe) explained the emerging methods being used to measure the social impact of infrastructure, including distributional impact appraisals and quality of life diagnostics where data is used to detect patterns of inequality that are factored into planning decisions.
Jonathan Winer, Co-Founder and Co-CEO of Sidewalk Infrastructure Partners, gave several examples of where cutting edge technology is being deployed in their projects, including in Detroit, where their work developing public transit solutions for disadvantaged communities led to North America's first dedicated right-of-way for autonomous vehicles.
Sarah Alexander, Regional Solutions Director – Strategic Consulting, Jacobs (APAC), has been focused on two enablers in the inclusive infrastructure space: data and platforms that properly include previously excluded groups in planning infrastructure; and achieving diversity and meaningful collaboration within teams and across partner types involved in planning and delivering infrastructure. She said an example would be engaging and involving entrepreneurs and activists early rather than keeping them "on the outside" for as long as possible.
For these insights and more, watch the webinar here. Sign up for our monthly newsletter to be notified of future free events and webinars.