Mobilising private investment to deliver public infrastructure projects was the focus of the Global Infrastructure Hub's 2017 Conference held in Mexico City, Mexico on May 29 and 30, 2017.
The Conference, staged in partnership with Mexico's Ministry of Finance and Public Credit, provided an opportunity for the public sector, Public-Private Project practitioners, and infrastructure experts from across the region to come together and discuss how private investment can be unlocked to deliver more infrastructure.
Mexico's Minister of Finance and Public Credit, Dr Jose Antonio Meade Kuribreña, welcomed participants, and Global Infrastructure Hub CEO Chris Heathcote gave an overview of the progress of the GI Hub, as well as the presentation of its work plan for 2018.
Mr Heathcote also revealed the Mexico results of the Hub's analysis of infrastructure markets, InfraCompass. The online tool shows that Mexico is one of the top performing emerging countries, with greater transparency of PPP procurement, bid evaluation, and the call for tenders process.
He also briefed participants on the Hub's Project Pipeline, the online platform which enables governments to post key details about their infrastructure projects, with a view to attracting private investors for funding, and the infrastructure industry to participate in the construction. Mexico was one of the first countries to join the Pipeline.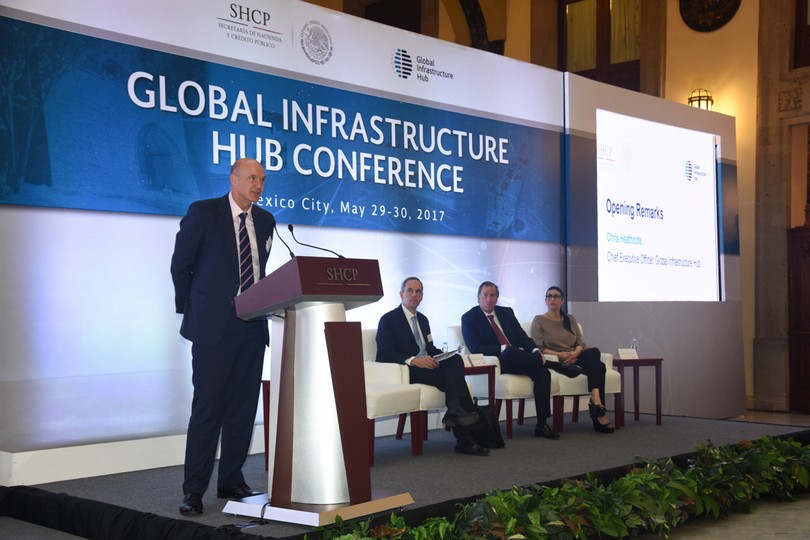 The Mexican Government will provided an insight into its work promoting private participation in infrastructure, mainly through the strengthening of the institutional and legal framework that allows the development of new investment instruments.
Other highlights included:
A World Bank and GI Hub Presentation on infrastructure prioritisation.
A discussion on innovative investment vehicles for infrastructure development in Mexico.
A discussion on legal and regulatory framework for PPPs.
Please click here if you would like to see more photos from the event.  
To be the first to hear about upcoming events subcribe to our email update